Business results begin with capable people with the right tools, education and experience. We have a cadre of professionals with the experience, education and skills necessary to understand, then design, then execute successful projects and programs to achieve measurable business results.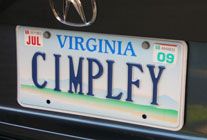 About the Founder

Rob Cimperman is President and founder of Cimperman, LLC. Previously he was Vice President of Consulting Service Delivery at Pivotal Insight, a consulting firm focused on meeting the program management and organizational assessment needs of the Federal Government. In this capacity, he led teams that delivered program management, technology assessments, process improvements, customer relationship management, process improvement, organization and program evaluations, and he advised clients on project management best practices. He has published works on applying strategic management principles and on user-focused software design and quality assurance. He is a certified in ITILv3 and as a Project Management Professional (PMP). He has extensive experience managing projects for Fortune 500 companies and Federal agencies including DOJ, DHS, EPA, HHS and Treasury.

Rob also has public administration and criminal justice research experience. Recently, he has published works related to applying strategic management principles to offender programs, and he is working with the Zaplin Group to support the National Minority AIDS Council in the development of a series of booklets to build the capacity of community- and faith-based organizations to prevent and treat HIV/AIDS among offenders during institutionalization and after reentry to the community. He also conducted focus groups, surveys, case studies, site visits and interviews to recommend policies and procedures, emerging surveillance technology and facility designs to address sexual violence in correctional institutions, in partnership with the National Academy of Public Administration in support of the Department of Justice.

Rob earned a Masters in the Management of Information Technology from the University of Virginia and an undergraduate degree in marketing and international business from Georgetown's McDonough School of Business. He has also attended several international certificate programs in economics, marketing, innovation and technology management in Europe and Asia.